We are open with a reduced weekend only schedule for fall.
Call for private start times. $250 minimum.
Kayak Branson
Explore the scenic waterways of Branson's Lake Taneycomo and Table Rock Lake. We feature top-of-the-line Kayaks, Standup Paddleboards, and Canoes!
Kayak and Float Tours
Take a float trip with us kayaking on Table Rock Lake or Lake Taneycomo.  We offer a variety of trips to choose from a 2 hour relaxing float to a 4 hour adventure.  All trips include shuttle service, life jackets and all equipment.
Explore Tours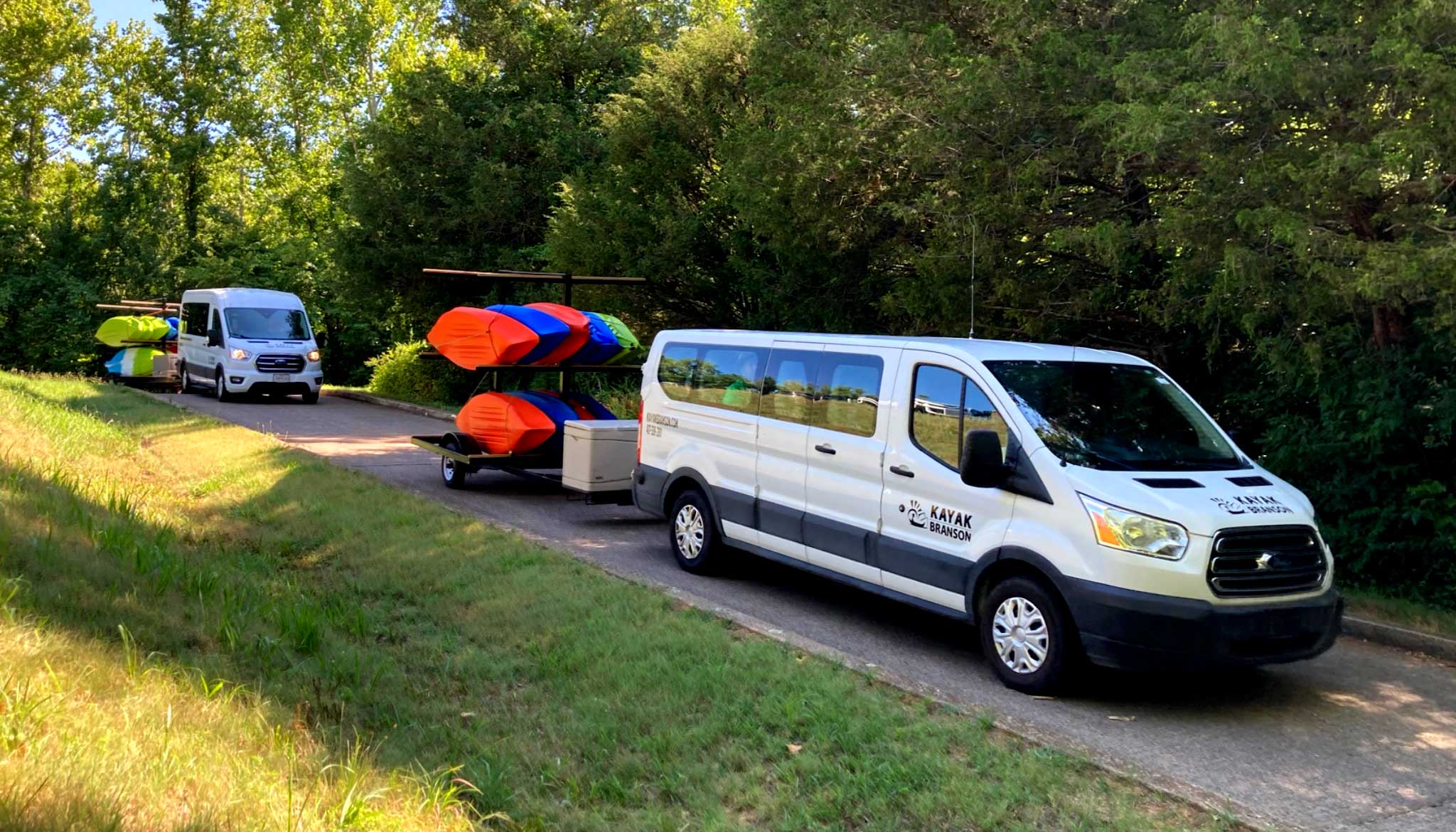 Shuttle Service Only
Have all your own gear and just need a ride?
We offer shuttle service to drop you off and pick you up for a simple flat rate fee.  No oversized equipment, Jon Boats or motorized vessels allowed.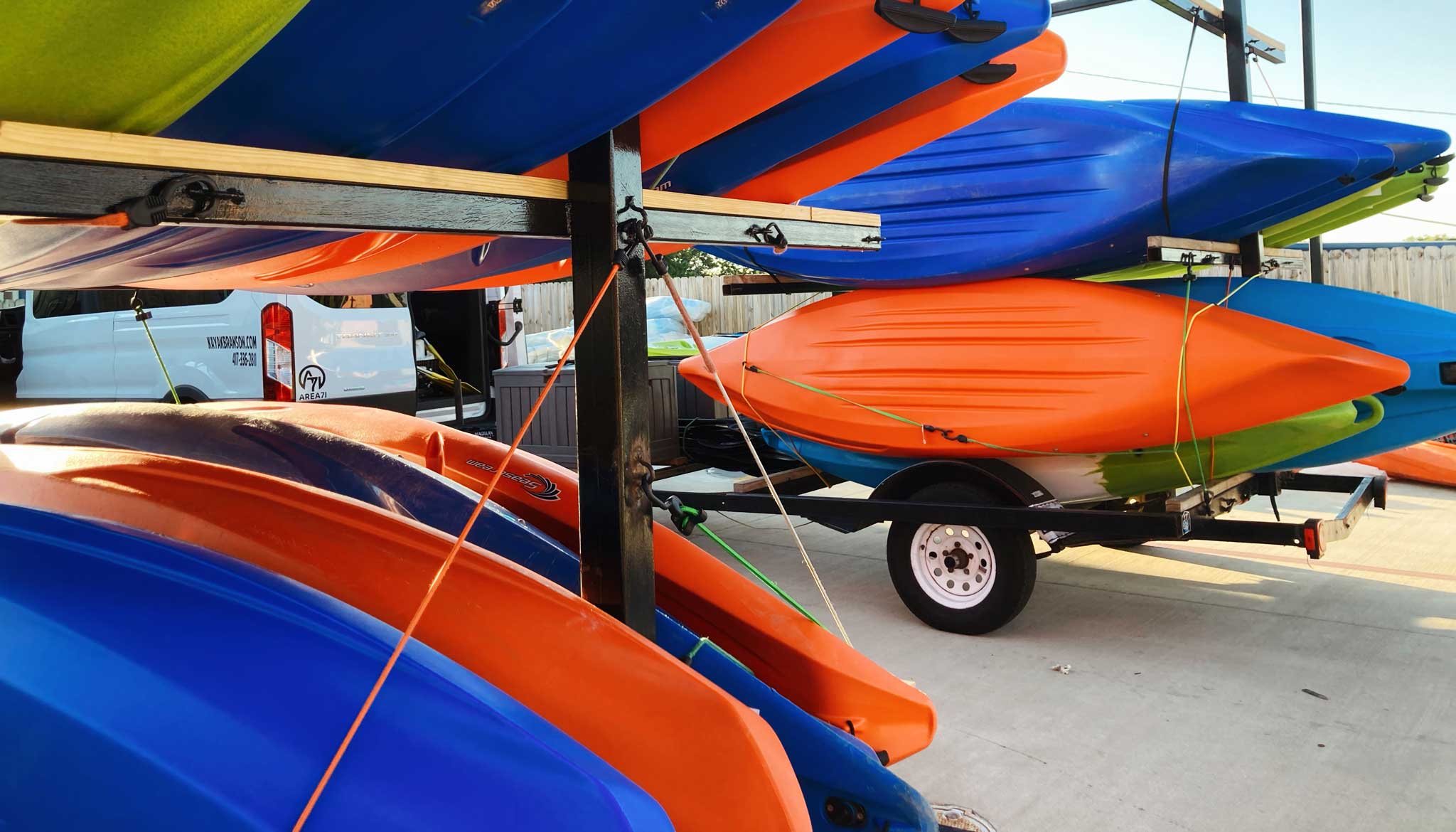 Equipment Rentals
We offer kayak, canoe and stand up paddleboard rentals so you are free to explore on your own schedule. You can rent by the hour or by the day.  You must have a truck or trailer capable of safely transporting equipment.
Pick up your equipment at the Area71/ Kayak Branson store.
Rent Equipment
Read some of our reviews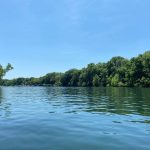 Great experience. Great staff. Long kayak trip from the hatchery to The Brandon Lakeside RV park is really enjoyable. Even with the heat advisories out, we did it 2 days in a row. Can't recommend enough.
-Jack Davis Jr. | Facebook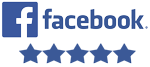 We enjoyed our 2 hour float on Lake Taneycomo. We were taken in a nice shuttle vehicle by Tony. He was a kind and safe driver, who explained explicitly the how to's of this trip. The temp was very hot that afternoon, however the float was enjoyable due to the lake's cool temp of 47 degrees year round. The current was perfect, and we merely steered our kayaks making it a relaxing float trip. There was very little water traffic. The water was beautiful and very clear, enabling us to see a multitude of trout. Tony timely picked us up once we reached our destination. The kayaks are new and comfortable. This was a unique and family friendly experience while in Branson. Highly recommend!
-Nan Walls | Google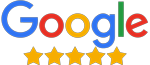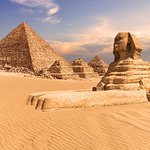 We loved the spot they took us to kayak! They took us in a shuttle and helped us get into kayaks and we're very personable and kind. They are great to talk to and are very knowledgeable and know how to run their business! It's like hanging out with a group of friends. We saw lots of wild life, a bald Eagle catch and eat a fish, a crane, etc! 10/10 - also reasonably priced!
-Lauren M | Trip Advisor


We had a great experience with Kayak Branson while vacationing in Branson last summer. It was our first time kayaking, and the guy running things that day gave us a lot of great tips to ensure we felt comfortable and had an enjoyable time. We did the shorter trip down Lake Taneycomo, and it was a very relaxing scenic trip. Highly recommend!
-Lydia R. | Yelp

Such a fun day! We did the 2.5 hr/4 mi trip down Taneycomo for my cousin's bachelorette party, and we had a blast! The owners were super helpful in recommending options and duration and directions before our trip and very accommodating switching our kayaks from single to doubles morning of - a great activity and company!
-Alexandria M. | Yelp


My family had a great experience kayaking the Taneycomo. The temperature was 106 degrees but on the water it was much cooler. They had new kayaks and air conditioned vans. We had a great driver, Tony, that brought to and from the lake. The current had a nice flow to it, so we didn't have to paddle very much. We got to take in the lake's beautiful water and surrounding scenery. We had about two hours of fun before arriving at the designated pick up spot where Tony met us and drove us back to our car. My family has been on numerous kayaking trips and this location is one of the best so far because of their excellent service and a breathtaking environment. I highly recommend Kayak Branson for your kayaking adventure!
-Savanna Walls | google


Very friendly and helpful service made for a very relaxing paddle board and kayak session for the entire family. And what put this experience over the top? Thunder and rain decided to make a cameo at just as we were making it back to our cove, making for a dramatically invigorating finale! Additional bonus points for nice and helpful locals and on the point rental owners ready for pickup as soon as we returned from the rain
-Eric P. | Yelp

Just got done kayaking with a group of friends and it was a blast! Had a great time! Just wanted to send my shoutout to Tony who is the manager for this company. He provided us with excellent service and explained the kayaking process in detail from start to finish! I would highly recommend this company and Tony for your kayaking needs! What a wonderful experience!
-Louie G. | Yelp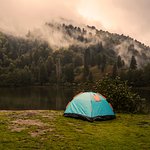 Beautiful location to kayak. The staff was friendly and accommodating for our large group of all ages. Thanks for a great experience!
-Kari L | Trip Advisor


Gentleman was very nice, had many kayaks of varying styles and sizes. Explained the trip well for those that are not frequent kayakers. Highly recommend!!
-Erin S. | Yelp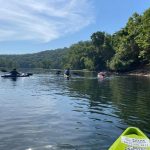 We had the most amazing time kayaking down Lake Taneycomo!! From the guy that brought us to lake, to the trip itself, it all was awesome!! Would highly recommend to anyone! They are the BEST!
-Regina Kraft | Facebook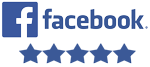 Had a great time! We visited in early October, so not a lot of river traffic. We rented a 2 person kayak and took the longer trip on the Taneycomo, supposed to take about 3 1/2 - 4 hours, we did it in about 2 1/2 (thanks to a nice flow coming from the Dam). We only paid for the shorter trip up front, but told we could call if we decided to continue down the river (we settled up the difference after being picked up). Thank you Carla and Rodney for being so nice and offering a full service experience (Rodney helped us in and out of the water) and at a great price! We will definitely be back when we visit Branson again.
-R.K. | Yelp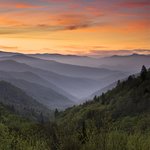 Very friendly very helpful highly recommend for a great day!! The guides were very helpful and enjoyable to be around.
-Emily M | Trip Advisor